DiffPlug makes it effortless to flip through the history of any SVN repository.
And it's not just for code! DiffPlug also works great for images, Simulink files, and archives.
DiffPlug works with code.
| | | | |
| --- | --- | --- | --- |
| Code | Image | Simulink | Archive |
Checking out a new repository used to be a crapshoot. Conventional tools make it easy to get the wrong subpath.
DiffPlug's checkout preview takes away the guesswork. Visualize your checkout before it happens.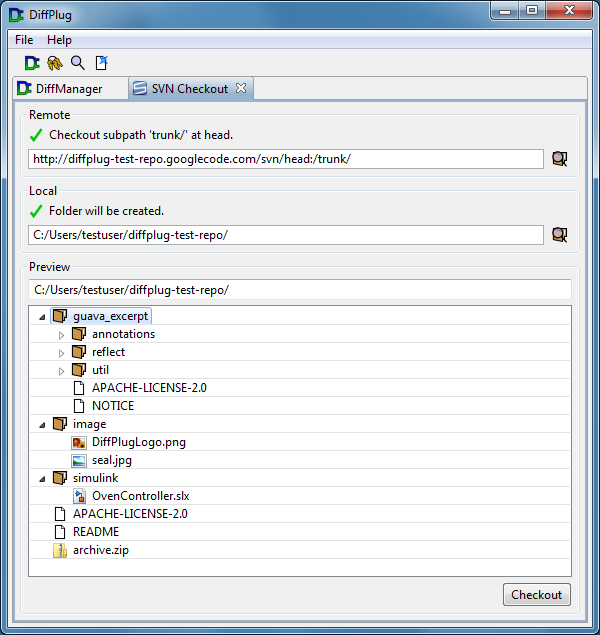 DiffPlug monitors your local copies, to help you quickly identify which files have changed.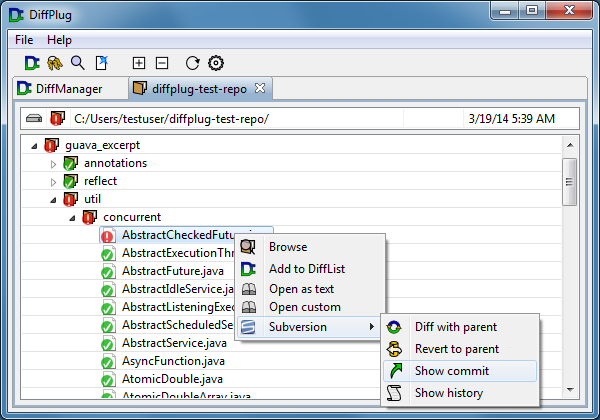 DiffPlug's commit pane makes it easy to see the full context of your changes.